Reply To: Cricket Contest
August 11, 2019 at 8:40 am
#1368
CritterDepot
Keymaster
Hi XionUAV, thanks for sharing pics of your amazing animals, and for your feedback on how to improve the forum.  If I understand correctly, you're saying that the only way to reply to a person, is by replying to the main post?  Because there is a "reply" button for each post.  See pic below.  It is difficult to see, so maybe we can try and make it more prominent.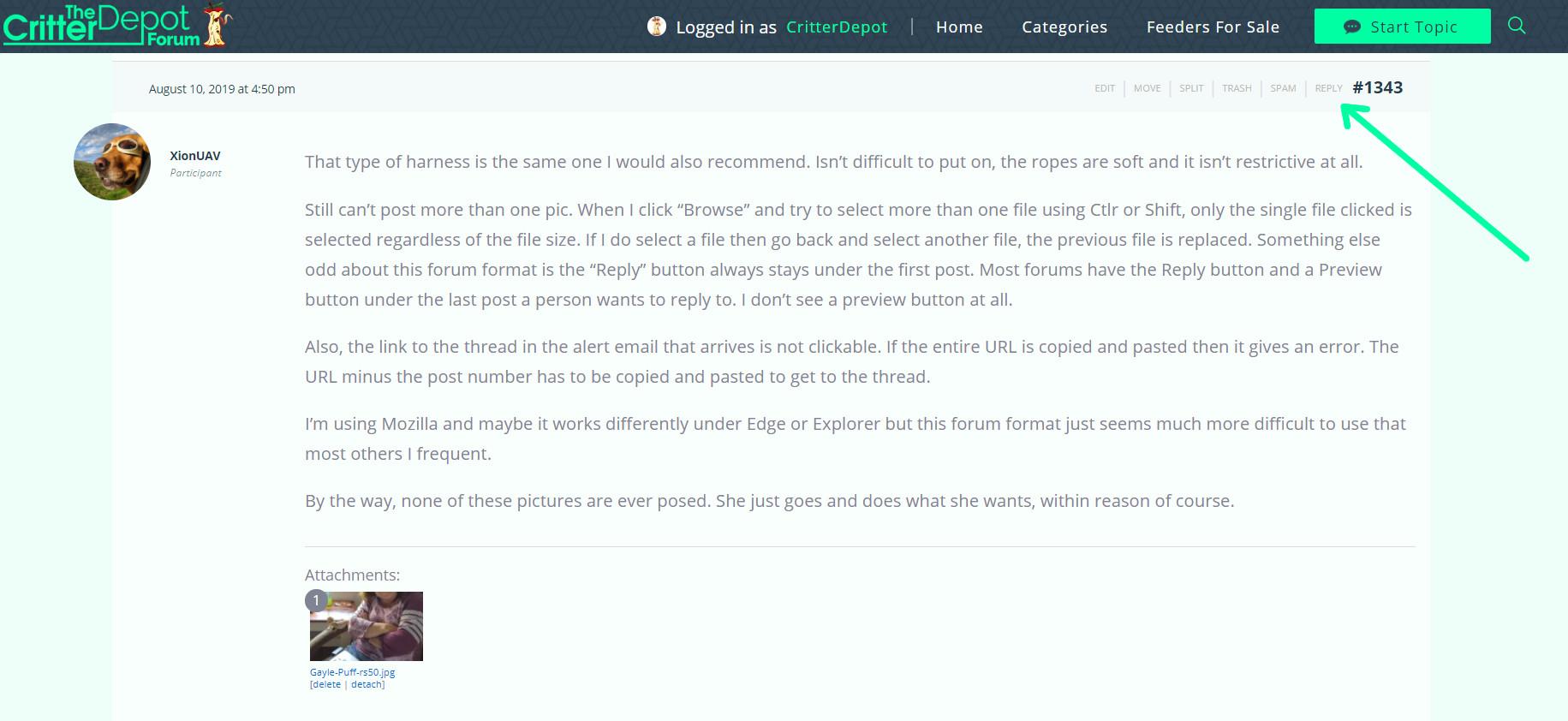 Regarding the email, I just went through the links in our emails, and they appear to be working.  Are you referring to the emails from people replying to your post?  See pic below.

This reply was modified 4 years, 1 month ago by

CritterDepot

.